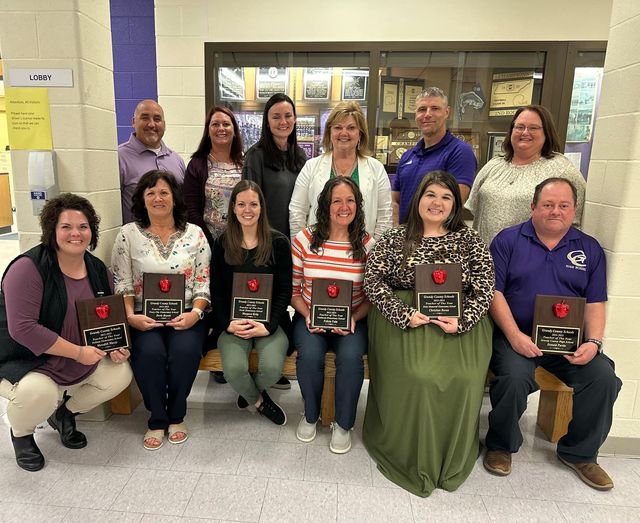 Please help us celebrate the teachers of the year for Grundy County Schools!
Pictured left to right: Meredith Maxey, Pelham Elementary; Dorie Bryant, Tracy City Elementary; Margaret Kirby, North Elementary; Felicia Fults, Coalmont Elementary; Christina Borne, Swiss Memorial; Dr. Donald Partin, Grundy County High School.
Thank you for all you do for the students of Grundy County!